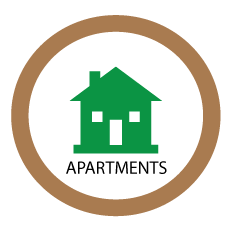 Pyttegården Holiday Apartments 10 holiday apartments range from 42 to 94 square metres, suitable for 2 - 6 people, couples on holiday together or families with children.
More Info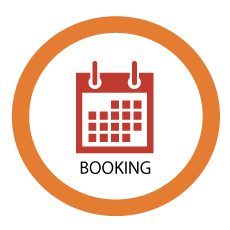 In our online booking of holiday apartment, you just type the dates for your holiday stay to see the selection of options among Pyttegårdens Holiday Apartments.
Find Prices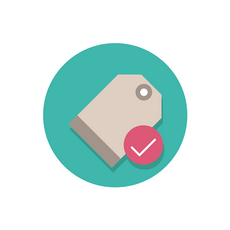 See and book our current special holiday offers in our sea view holiday apartment. All with either a discount or a little extra.
Special offers
Spend your holiday on Bornholm in holiday apartments near Gudhjem on lovely Pyttegården
If your next holiday, whether short or long, goes to Bornholm, choose a holiday in a holiday apartment near Gudhjem at our lovely Pyttegården. Our small, cozy holiday center is situated beautifully and high above the sea on the stretch between Gudhjem and Svaneke in the small coastal community of Saltuna. But we are close to the coast and therefore all our holiday apartments have direct sea views.
Why should you choose a holiday apartment as accommodation on your holiday?
Are you more likely to vacation in a holiday home, a hotel, a campsite or a holiday apartment and what are the advantages of holidaying in a holiday apartment? We tend to say that a vacation in a holiday apartment is like a good mix of vacation in a holiday cottage and in a hotel. In a holiday apartment you get a lot of value for your money as in a holiday home, but at the same time you have the pleasure and ease of having your hosts at your fingertips, ready to provide you with help and service as in a hotel.
What is a holiday apartment really?
In a holiday apartment you can be completely private, but also share the company of other guests and families if you should feel like it. This is a big plus when holidaying with children. Pyttegården is a small private holiday center and therefore offers a little more than you would get in an individual holiday home, such as a playground and ball courts, a large garden with fruit trees and berry bushes and domestic animals such as sheep, chickens and cats. In our holiday apartments there is all the equipment and facilities you need on a daily basis, but also conveniently furnished and equipped, so that it's easy to come home to after eating out or going on sightseeing.
Where on Bornholm should you stay on your holiday?
Bornholm has an incredible number of beautiful places, but of course we believe that our part of the coast between Gudhjem and Svaneke, where Pyttegården is located, is among the most beautiful and delightful. Here between Gudhjem and Svaneke the coast is a mix of both rocky shores and sandy beaches sprawled with idyllic former fishing villages such as Melsted, Bølshavn and Listed. And there is a maximum of 15-20 kilometres to a large proportion of Bornholm's many exciting sights. That's why Pyttegården holiday apartments near Gudhjem are a really good choice as accommodation for your Bornholm holiday.